by Joshua Luna | Originally posted on Facebook
While a strong Asian-American presence in the original 1998 animation is what made Mulan so special, Asian-Americans are noticeably absent from the creative team for the 2020 live-action adaptation. Here is an essay on why Fa Mulan is a girl worth fighting for.
When Disney's animated Mulan came out in 1998, many Asian-Americans like myself felt seen. The presence of Chinese-American screenwriter Rita Hsiao and a robust cast of Asian-American voice acting talent such as Ming-Na Wen, BD Wong, Pat Morita, and James Hong gave us a uniquely Chinese-American story we hadn't had before. Although set in China with Chinese characters, the heart of Fa Mulan's story couldn't be more Asian-American: the pressure of assimilating into the dominant culture, the fear of disappointing her parents by failing to do so, and the struggle of forging her identity on her own.
So when Disney announced its plan for a live-action adaptation, Asian-Americans were thrilled. Yet with each new development, that excitement faded. Our favorite parts — bisexual icon Li Shang, wisecracking Mushu, and rousing hits like "I'll Make a Man Out of You" and Lea Salonga's "Reflection" — were slowly being removed.
To understand these changes, we must examine the 1998 film's reception in China, which was dismal. Viewers disliked the fact that the film did not adhere to the original Hua Mulan legend from the sixth century ballad, nor depict Chinese values. They felt she was too American.
Now in 2018, Disney is fixated on avoiding this failure in 2020. Like all of Hollywood, it is desperate to profit from China's box office — one of the biggest, with millions in potential revenue — but knows it must meet China's strict censorship and co-production rules to do so. Thus, instead of appreciating the animation's domestic and international success elsewhere ($300 million), Disney is focusing almost exclusively on appeasing China — which is why all of the factors that contributed to the film resonating so deeply with Asian-Americans are now being treated as mistakes.
Seeking China's input directly, Disney has hired Hong Kong-based executive producer Bill Kong and a slew of Chinese cultural consultants to aid the all-white team of writers and white director Niki Caro. Notably, there are no Chinese-Americans in the creative team like in 1998. Perhaps this formula could work if we hadn't seen it fail before, most famously with The Great Wall in 2016. With each country secretly fighting for propagandistic dominance, the lack of true collaboration results in ham-fisted narratives that ends up pleasing neither audience.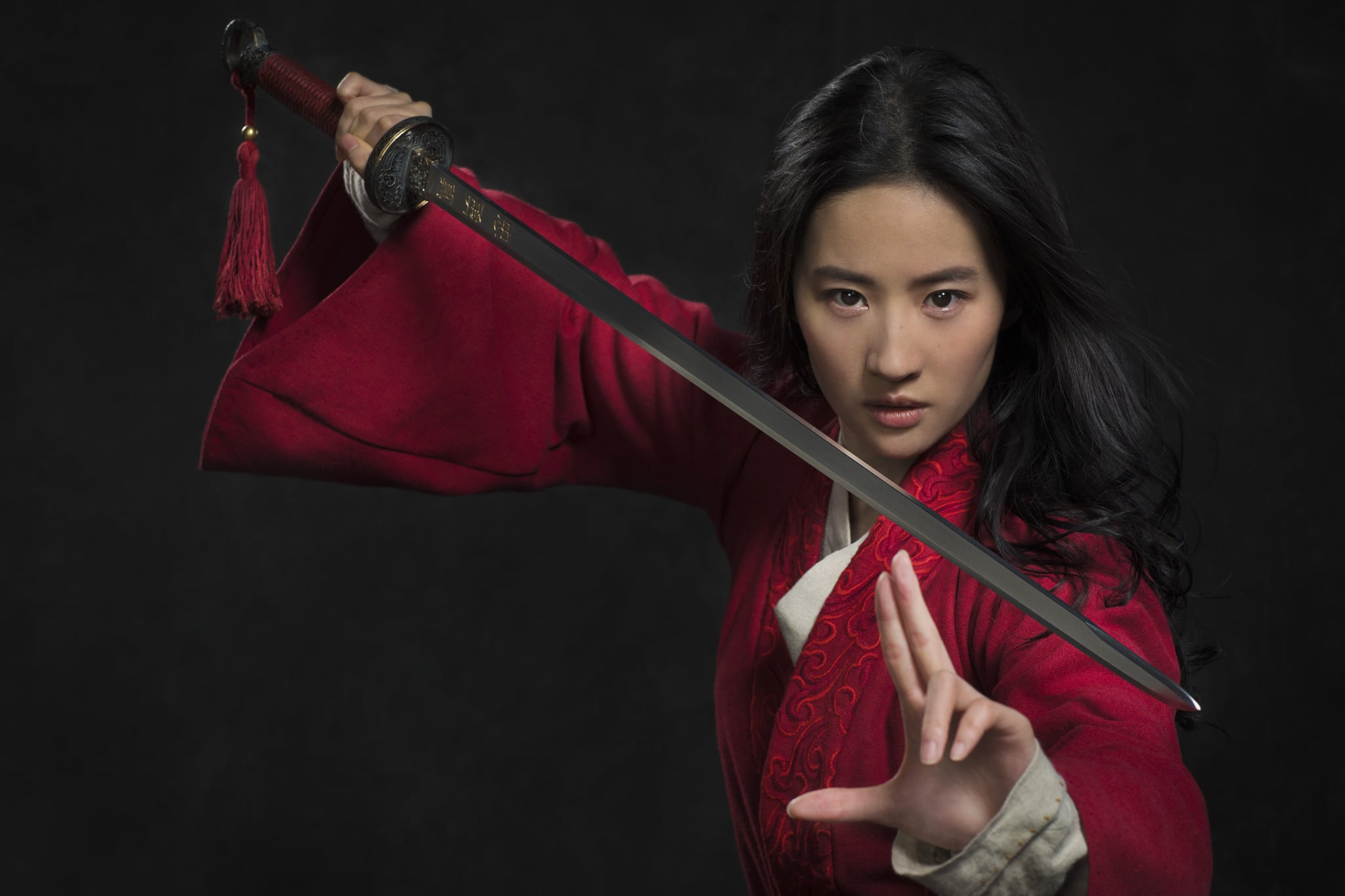 If Mulan flops like Great Wall did, Hollywood will be quick to blame China's codified censorship rules — not itself. Yet it has its own, less advertised censorship rules. After all, it took 25 years for a major American studio to feature an all-Asian cast with an Asian-American narrative. Despite the fact that statistics show Asian-Americans go to movie theaters disproportionately more than any other racial group in the US (yes, really), we have been systematically censored and excluded by Hollywood in about every way imaginable, constantly told we are of no importance.
Instead, Chinese and Hong Kong films and stars have long been viewed as an acceptable substitute for Asian-Americans because it helps Hollywood propagate the damaging, racist myth of Asian-Americans as perpetual foreigners. That's why we have more films with Jackie Chan, Jet Li, Gong Li, Chow Yun-fat, Michelle Yeoh, Zhang Ziyi, Donnie Yen, etc., than with Asian-Americans. Asian-Americans have a fine-tuned sensitivity to detecting Orientalist, whitewashed, or white savior narratives (including when a leaked spec script replaced Li Shang with a white merchant), but what do we do when there are Asians on screen but they still don't speak to our experiences?
It leaves Asian-Americans where we always are: on the margins, invisible and ignored. Our bifurcated, hyphenated existence means that we're too American for Asia, and too Asian for America. With neither America nor our ancestral homes to claim us, we fall in the crack in between them.
And even when we do finally get an Asian-American story, it's still Chinese-American or East Asian-centric (Crazy Rich Asians, Joy Luck Club, Fresh Off the Boat), ignoring the vast, diverse Asian diaspora that encompasses Filipino-Americans like myself, and so many others (Southeast Asian, Central Asian, South Asian, etc). That's not to say Chinese or Chinese-American films aren't wanted. They are. But they cannot be substitutes for each other, nor for other Asian-American stories.
And that's why, since Fa Mulan's narrative (not Hua Mulan's) is distinctly Chinese-American, she needs to stay that way.
For Asian-Americans, it's painfully rare to see a reflection of ourselves on screen. Mulan was too important to us in 1998, and she's too important now. After all, a girl like that "doesn't come around every dynasty."
Is it really fair to ask Asian-Americans to wait until the next one?
---
Joshua Luna is a comic creator who creates, writes, and draws independent comic books. He also creates online comic strips exploring Filipino- and Asian-American identity and experiences, which can be found on his social media pages.
He is best known for his work as co-creator and writer in the sibling duo "Luna Brothers" with his brother, Jonathan Luna. Original works by the Luna Brothers include Ultra, Girls, and The Sword, published under Image Comics. Joshua made his solo debut with Whispers in 2012.