Black Panther is having a moment. And it's looking evidently clear that 2016 will officially be the Year of the Panther.
Not only is the character being primed for his big screen debut next summer in Marvel Studios' blockbuster Captain America: Civil War — played by Chadwick Boseman — setting the stage for his own cinematic feature two years later, the comics version is going to get some shine as well since Ta-Nehisi Coates, one of the country's greatest and most important writers, is making his superhero comics debut on Black Panther #1 next spring.
I mean, why else would a new comic creative team be exclusively announced in The New York Times?
Coates hinted at the news on his twitter feed a few hours prior to the official announcement:
https://twitter.com/tanehisicoates/status/646342969126027264
According to the Times, Coates will be teaming up with legendary artist Brian Stelfreeze for a year long arc.
"A Nation Under Our Feet," the yearlong story line written by Mr. Coates and drawn by Brian Stelfreeze, is inspired by the 2003 book of the same title by Steven Hahn. It will find the hero dealing with a violent uprising in his country set off by a superhuman terrorist group called the People. "It's going to be a story that repositions the Black Panther in the minds of readers," [Marvel Editor-in-Chief Axel] Alonso said. "It really moves him forward."
Also revealed in the announcement was this variant cover by Stelfreeze in the style of Jay-Z's classic Black Album.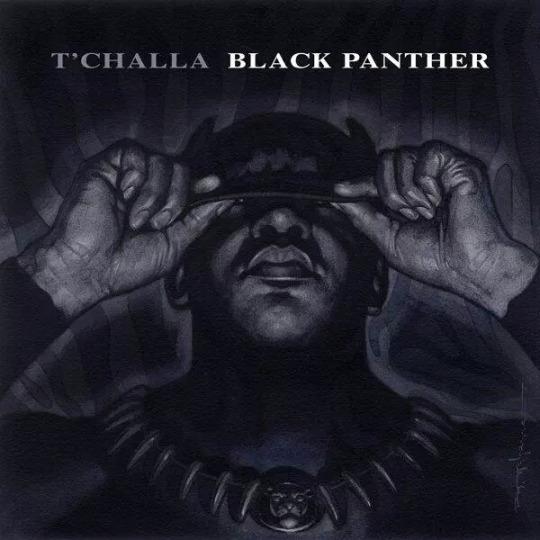 You may recall that Marvel was recently criticized for appropriating Black culture without hiring Black creators. While hiring a writer as esteemed as Ta-Nehisi Coates will not narrow that gap — he will be, after all, only the second African American writer on a Marvel book after David Walker does a stint on a Nick Fury one-shot (out Wednesday). Still, being handed the reins of one of Marvel's biggest franchises is likely a bit of a dream come true for the author.
Anyone who has followed Coates' writing over the years knows that not only is he one of the smartest minds when it comes to race, policy, and history, he is also a huge nerd. As a national correspondent for The Atlantic, Coates has been known to pepper his essays with off-hand references to the X-Men, and even devote whole posts to his passion for Dungeons and Dragons.
Seriously, dude is a legit D&D head.
So consider this a preemptive strike against any so-called nerd who might question TNC's bona fides when it comes to geekery. Not only does he know his stuff, he likely knows it better than you do. And if you haven't figured it out, we at the Nerds of Color cannot wait for issue number one (which is still a long way off) but in the meantime encourage you to read his other work to understand how much of a coup it is to have Ta-Nehisi Coates welcomed into the comics community.
Hopefully, this opens the floodgates for even more writers of color at Marvel.